Step into a world of satisfying fall mocktails! There is nothing better than a good mocktail to complete your fall meals. Here is a great collection of recipes you can easily make at home for a festive gathering or an intimate dinner with friends. Get ready to indulge in these recipes featuring the best fall flavors and warm spices!
1. Pomegranate Mocktail
With crushed mint leaves and a hint of honey, this healthy Virgin Mojito will quickly become one of your favorite Mocktail recipes! And the best part? The simple syrup in this recipe can be made in the microwave in less than 2 minutes. Get the Pomegranate Mocktail recipe here.
2. Citrus Apple Mocktail
Bright and refreshing, this sparkling citrus apple mocktail is delicious for fall entertaining and the perfect drink for the entire family! Get the Citrus Apple Mocktail recipe here.
3. Cranberry Lime Mocktail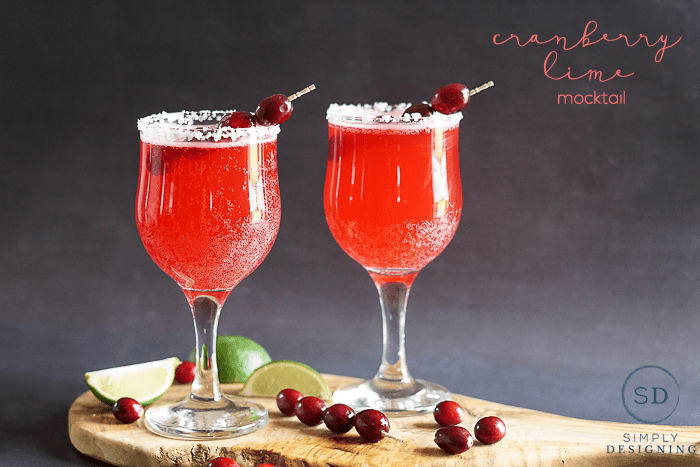 This Cranberry Lime Mocktail is perfect for the holidays. For fun,, add a sugar rim around the top of glasses and skew a few cranberries on extra-long toothpicks as garnish. Get the Cranberry Lime Mocktail recipe here.
4. Virgin Moscow Mule
A Moscow Mule is a refreshing, slightly sweet cocktail with vodka, ginger beer, and lime juice.  The key to a good Virgin Moscow Mule is high-quality ginger beer. Get the Virgin Moscow Mule recipe here.
5. Orange Mocktail
This holiday orange mocktail starts with bubbly sparkling water, fresh squeezed orange juice, and a festive red and green garnish. It's super simple to pull together for your holiday party and something everyone will enjoy! Get the Orange Mocktail recipe here.
6. Cherry Sparkles Mocktail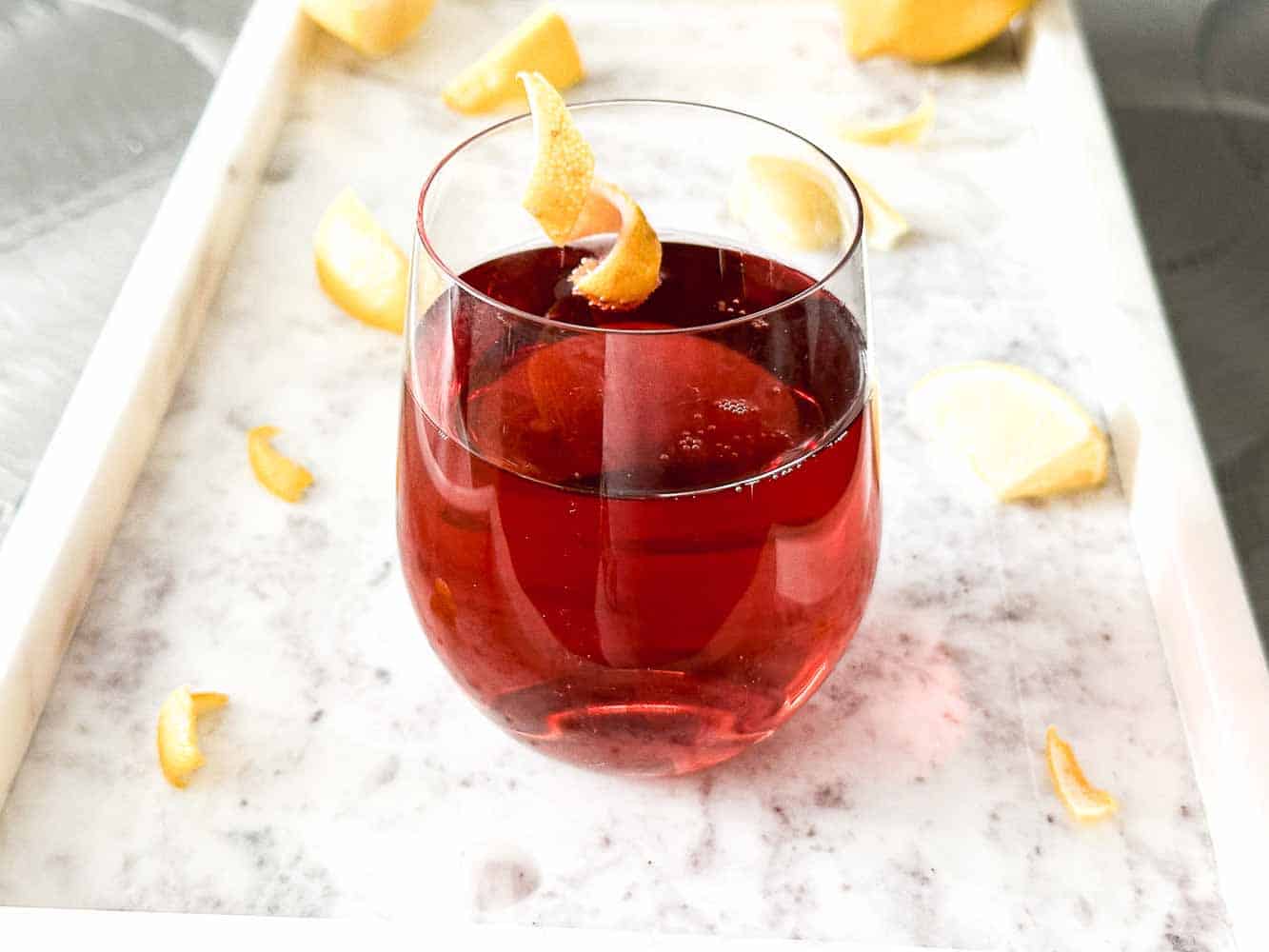 If you're looking for a light, refreshing, non-alcoholic drink, this Cherry Sparkles Mocktail is perfect. Got a good balance of cherry and lemon flavors.  Get the Cherry Sparkles Mocktail recipe here.
7. Autumn Harvest Punch Recipe
Celebrate the fall season with this delicious autumn harvest punch recipe. We have both alcoholic and non-alcoholic versions available!  Get the Autumn Harvest Punch Recipe recipe here.
8. Mulled Apple Cider
The nights are cold, and the air is crisp. Fall is here, and there is no better time to sip mulled apple cider beside the fireplace! Get the Mulled Apple Cider recipe here.
9. Spiced Apple Cider Mocktail
Sometimes, you need a fun and fancy drink that is easy to make and doesn't have alcohol in it. This spiced apple cider mocktail recipe is just that. This sparkling fall mocktail is super delicious and something the entire family can enjoy! Get the Spiced Apple Cider Mocktail recipe here.
10. Sparkling Mocktail with Apple, Rosemary and Ginger
Perfect for fall, or any time of year, this non-alcoholic cider drink is flavorful and has a bit of a bite with the ginger, making it feel like autumn in a glass! Get the Sparkling Mocktail with Apple, Rosemary and Ginger recipe here.
11. Healthy Sour Green Apple and Lime Soda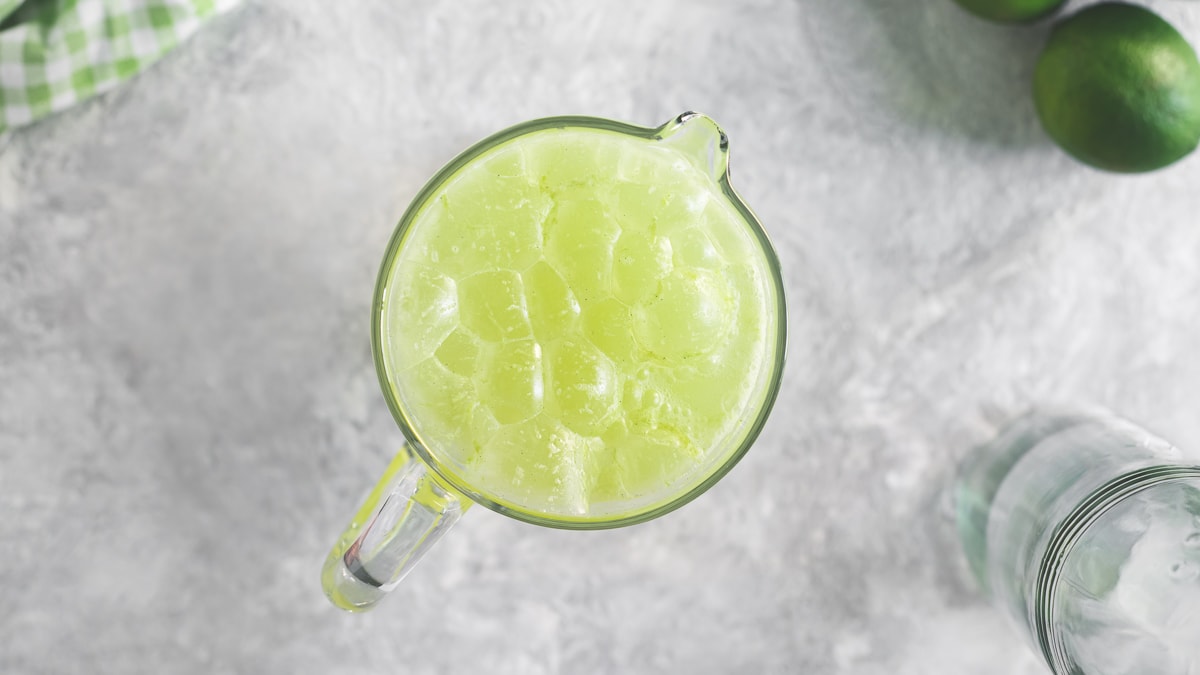 This Healthy Sour Green Apple and Lime Soda is refreshing, hydrating, nutritious and perfect for any occasion! Free of added sugars and artificial colours, it's naturally sweet and has a vibrant green hue. Get the Healthy Sour Green Apple and Lime Soda recipe here.
12. Cranberry Pomegranate Mocktail
This cranberry pomegranate mocktail is an easy mocktail recipe that is light, fresh, and fun! A great option for gatherings of all kinds, the holidays, or as a fun drink for kiddos or moms-to-be. Get the Cranberry Pomegranate Mocktail recipe here.
13. Blackberry Mocktail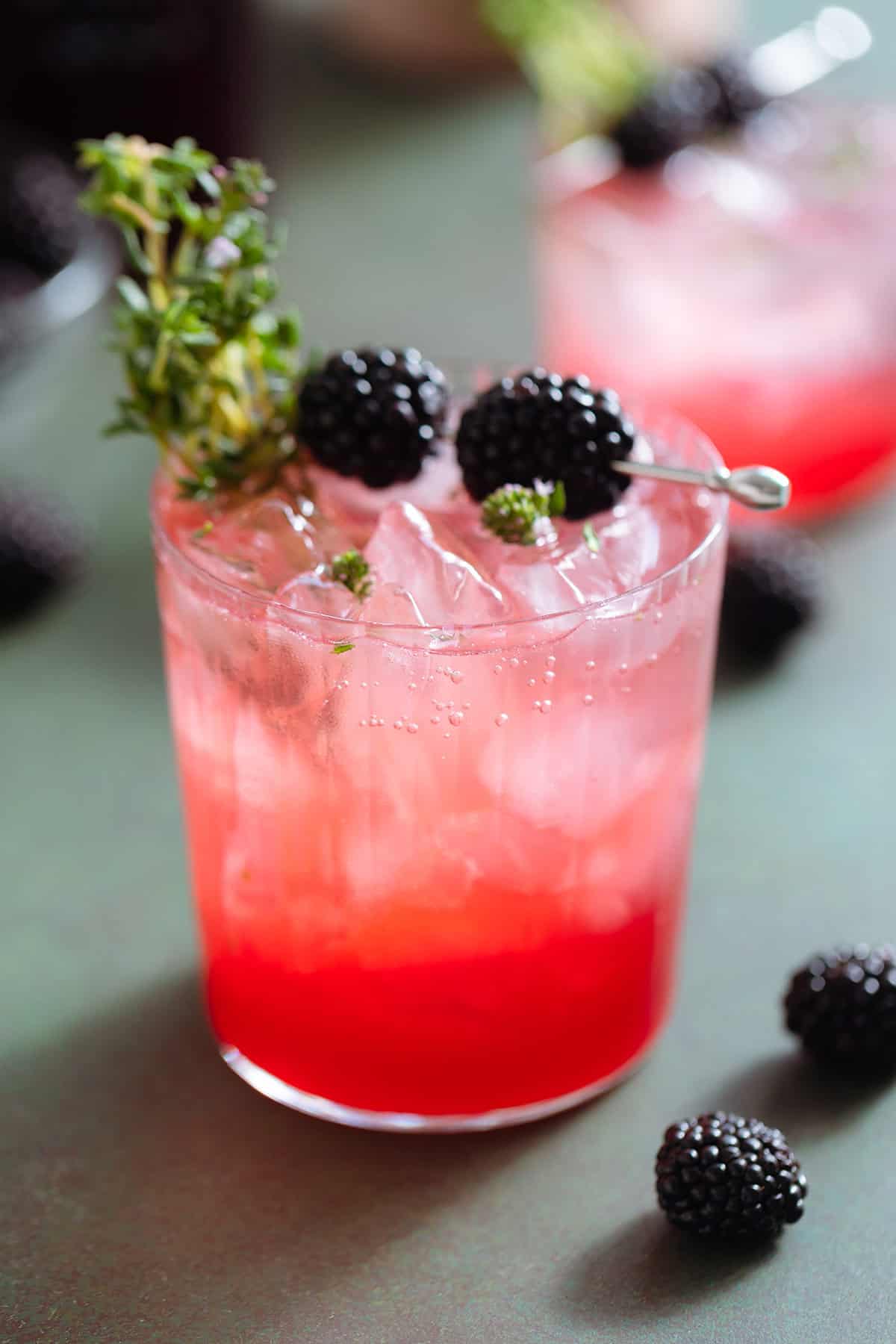 This Blackberry Mocktail combines homemade blackberry syrup and fresh thyme for a delicious drink perfect for any occasion at any time of the year! It's great for parties, get-togethers, BBQs, or to cool down on a hot summer afternoon. Great for kids and adults alike! Get the Blackberry Mocktail recipe here.
14. Non Alcoholic Sangria
Finally! A non-alcoholic Sangria to get excited about – all because of an unexpected ingredient that mimics the missing alcohol!  Get the Non-Alcoholic Sangria recipe here.
15. Apple Cider Mimosas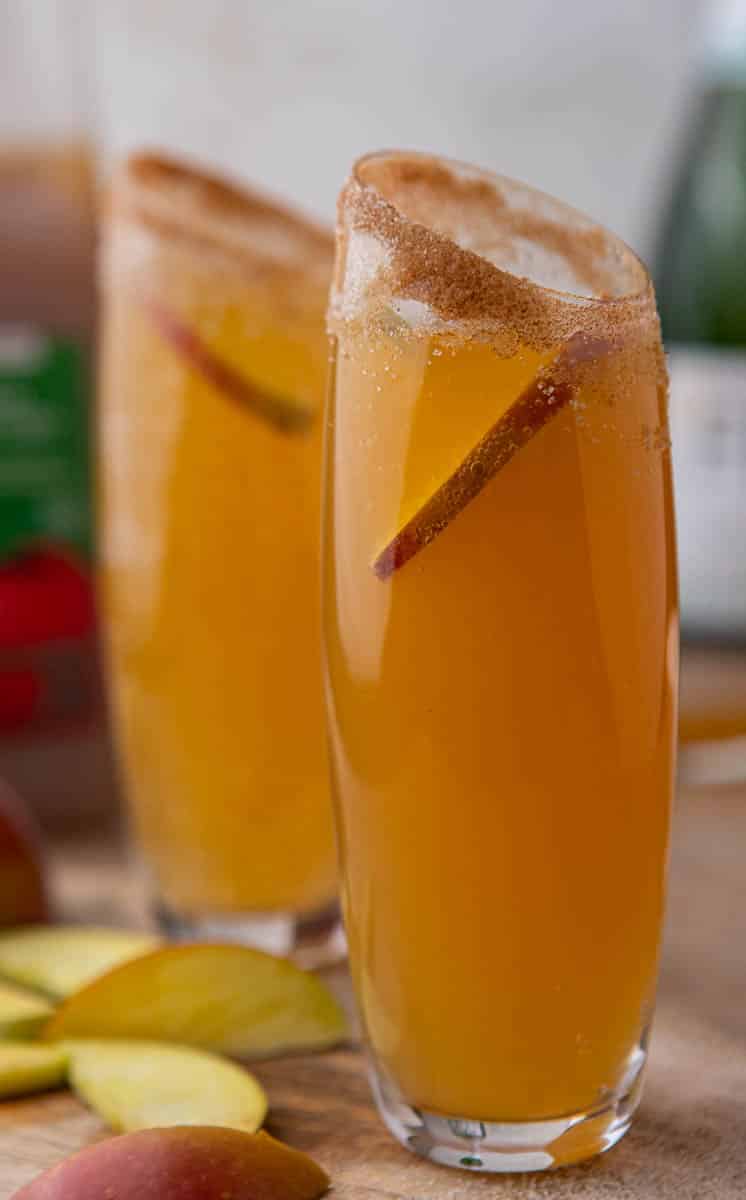 This easy and delicious apple cider mimosas recipe is made with sparkling wine, apple juice, or spiced apple cider and decorated with the most delicious cinnamon sugar rim. It is perfect for NYE, brunch, or when you have people over and want to elevate the experience. Get the Apple Cider Mimosas recipe here.