Beef is an excellent protein to cook with during fall. Explore the wonderful world of hearty and delicious beef recipes that showcase beef as the star. Whether you're looking for heartwarming soups or decadent stews, you are in for a treat with these recipe ideas.
1. Texas Brisket Chili
This authentic Texas chili recipe has won over 30 blue ribbons & trophies at Chili Cookoffs throughout the country! You can top brisket chili with cheddar cheese, monterey jack, and any mexican cheese you like such as queso fresco, cotija, and grated quesadilla cheese. Get the recipe.
2. Apple Cider Beef Stew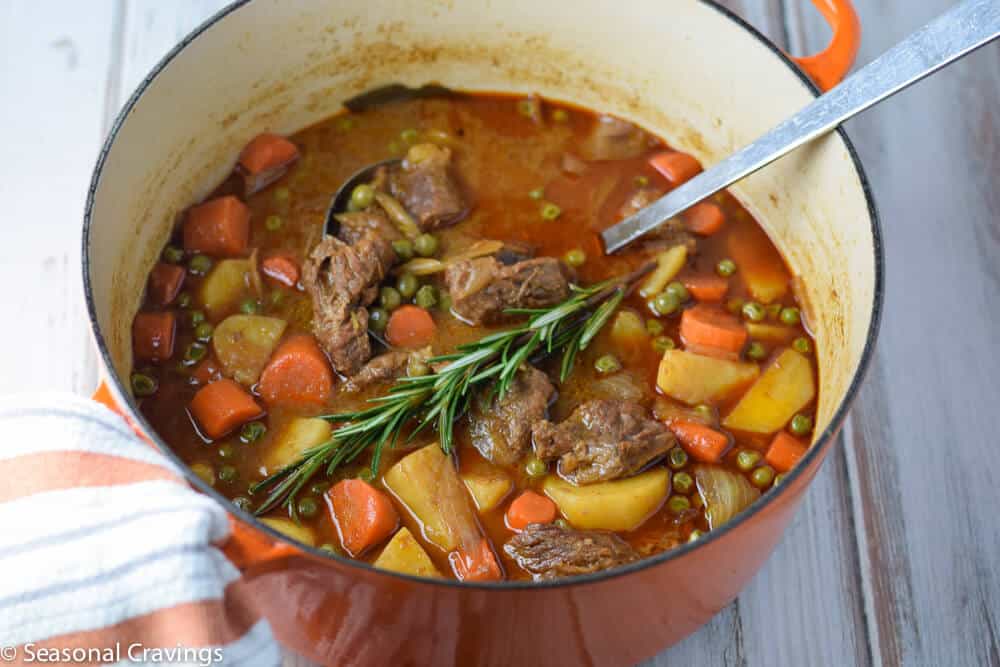 This Apple Cider Beef Stew is gluten-free and full of comfort. It's easy to throw together and tastes great the next day. It's the perfect meal to make for company over the holidays. Get the recipe.
3. Swiss Steak
Cooking beef in tomato sauce with root vegetables produces an amazing concoction that is full of flavor and absolutely delicious. The root vegetables release their flavors into the sauce, transforming it into liquid gold. Get the recipe.
4. Easy Beef Curry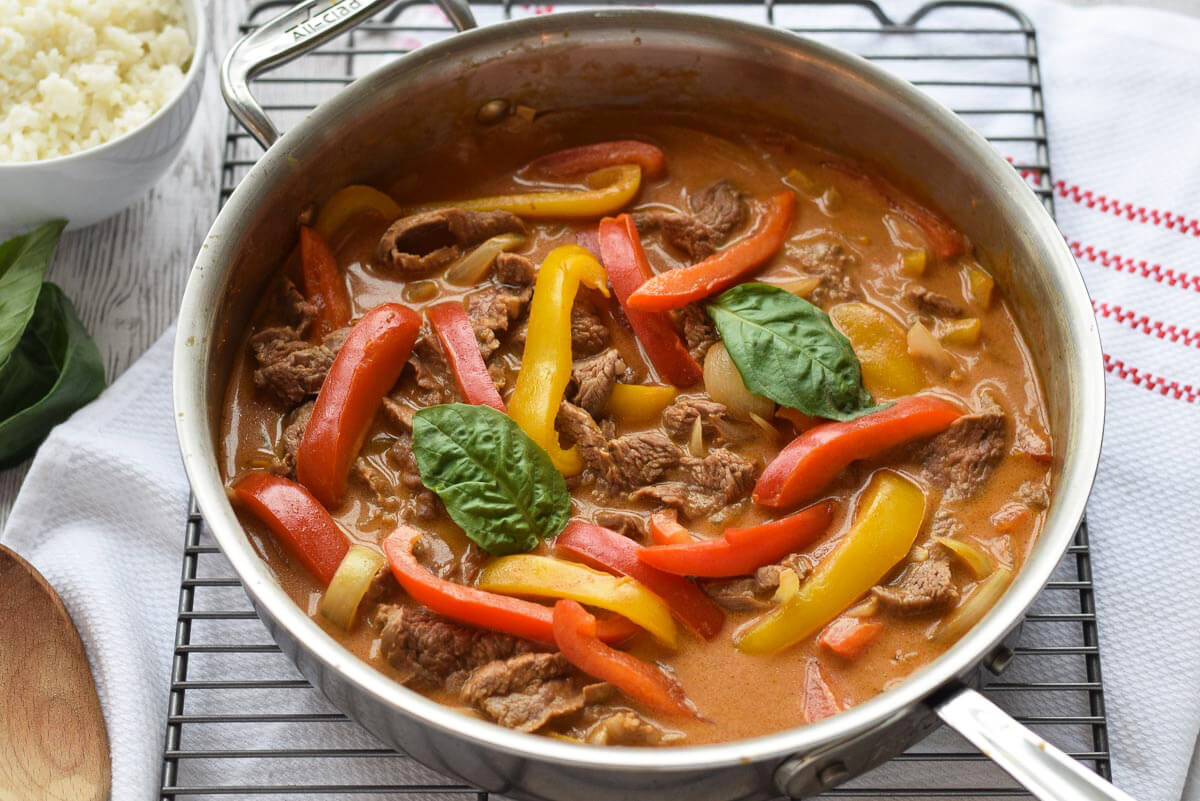 Easy Beef Curry is full of smoky, spicy flavor and comes together in less than 30 minutes using curry paste.  The sauce tastes like it's been cooking all day. Get the recipe.
5. Easy Crockpot Spaghetti Sauce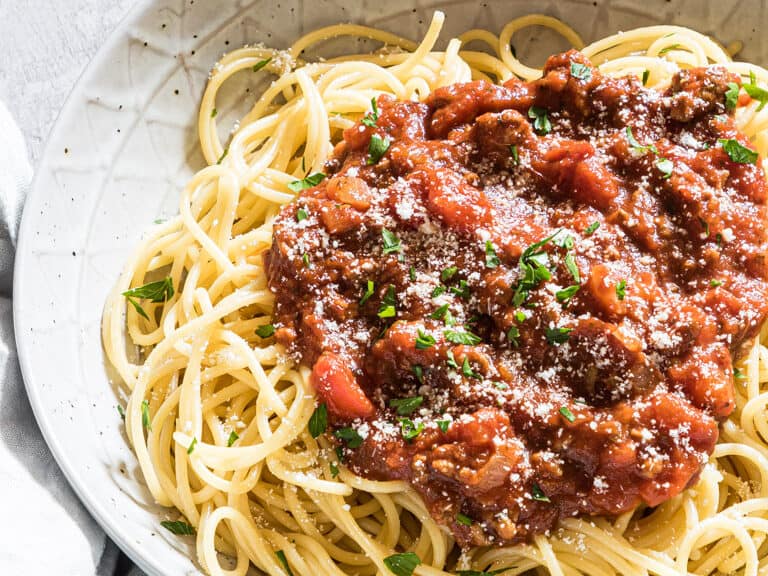 Treat yourself to the ultimate comfort food with this Easy Crockpot Spaghetti Sauce. It's rich, meaty, and bursting with Italian flavors, all effortlessly prepared in your slow cooker. Get the recipe.
6. Flaky and Savory Beef Hot Pockets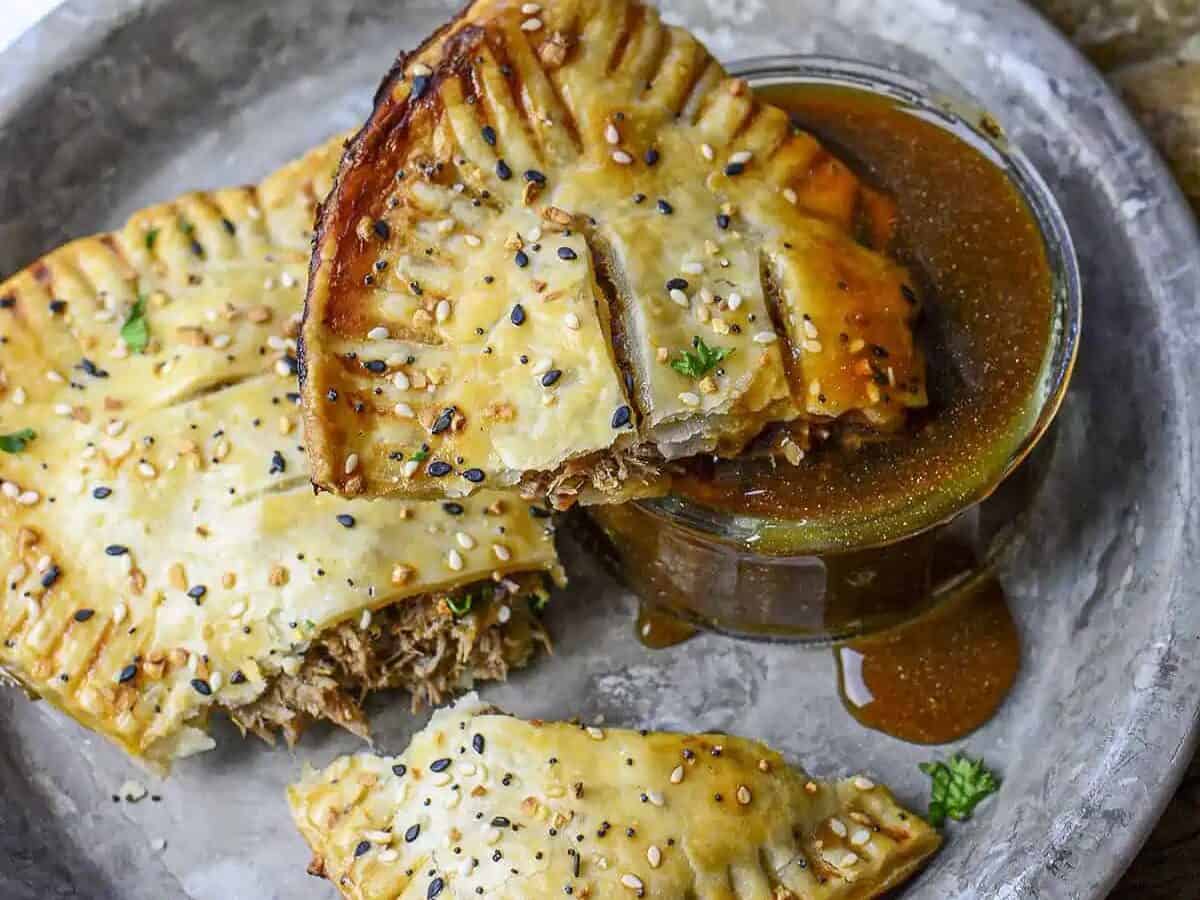 These mind-blowingly delicious Beef Hot Pockets have crispy, butter pastry holding a rich, roast beef filling that's absolutely divine when dipped into a savory beef gravy. Get the recipe.
7. Slow Cooker Beef Manhattan
This slow cooker beef Manhattan is a delicious and comforting dinner idea that your entire family will enjoy. Tender beef that is slow-cooked in a savory au jus and then served on a bed of creamy mashed potatoes and crunchy garlic bread. Get the recipe.
8. Easy Skinny Quinoa Chili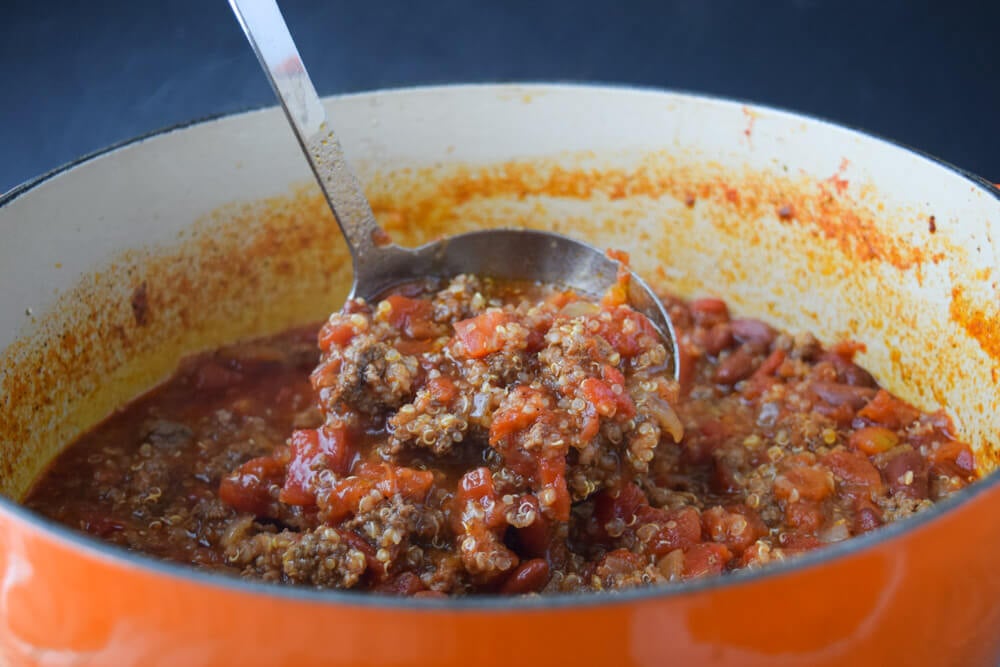 This Easy Skinny Quinoa Chili will become a quick weeknight favorite.  It's easy to throw together and packed with nutrition.  Make a big batch and eat it for lunch all week. Get the recipe.
9. Kung Pao Beef
Upgrade your weeknight dinners with Kung Pao Beef. Tender beef meets crunchy peanuts and vibrant bell peppers in a sauce that's equal parts sweet, spicy, and savory—all ready in under 30 minutes. Get the recipe.
10. Ninja Foodi Corned Beef and Cabbage
This comfort-food meal of corned beef and cabbage cooks to delicious juicy tenderness with the help of a pressure cooker. When it's this simple, there's no need to wait for a special occasion to make it! Get the recipe.
11. Instant Pot Beef Stew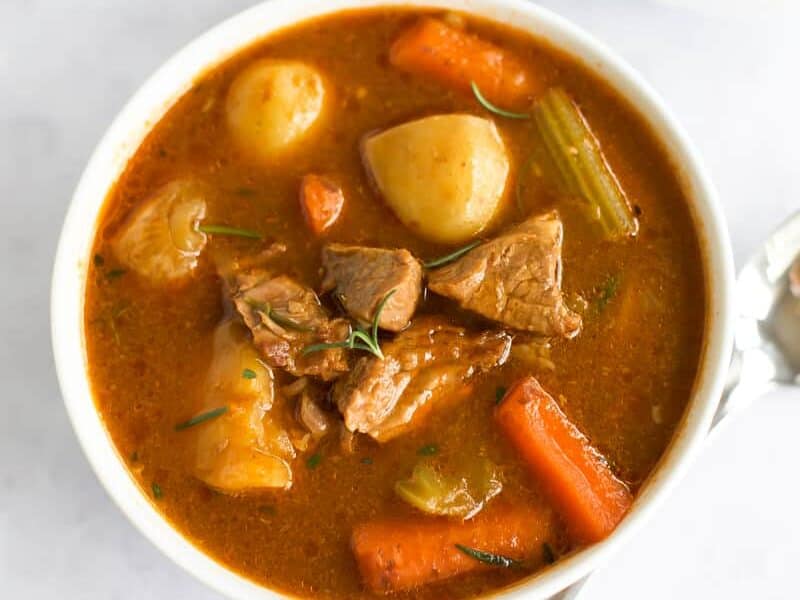 This Instant Pot Beef Stew will warm your bones on a cool fall night. It's full of potatoes, carrots, and celery plus lots of warm flavors from the spices. It can be put together in around 30 minutes in the Instant Pot. Get the recipe.
12. Homestyle Meatloaf Recipe with Onion and Peppers
Easy Homestyle Meatloaf recipe with onion and peppers is the perfect comfort food for busy weeknights. This easy homestyle meatloaf combines ground beef, bread, milk, eggs, and a mixture of frozen onions and bell pepper. Get the recipe.
13. Easy Slow Cooker Pulled Beef
Slow Cooker Pulled Beef is a savory, tender recipe for shredded beef sandwiches or sliders, or to eat by itself! Includes an easy au jus dipping sauce recipe. Get the recipe.
14. Instant Pot Beef and Broccoli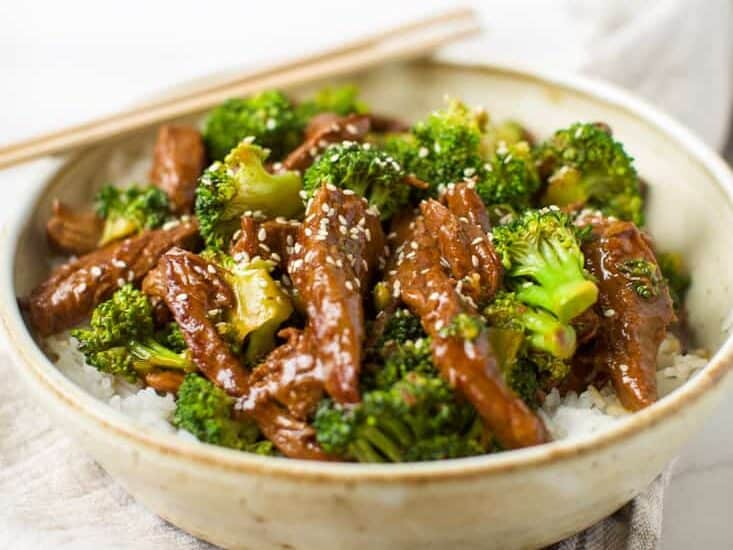 Instant Pot Beef and Broccoli is loaded with tender beef and a sauce that is full of flavor.  Made gluten free and super easy in the Instant Pot. Get the recipe.
15. Crock Pot Chuck Roast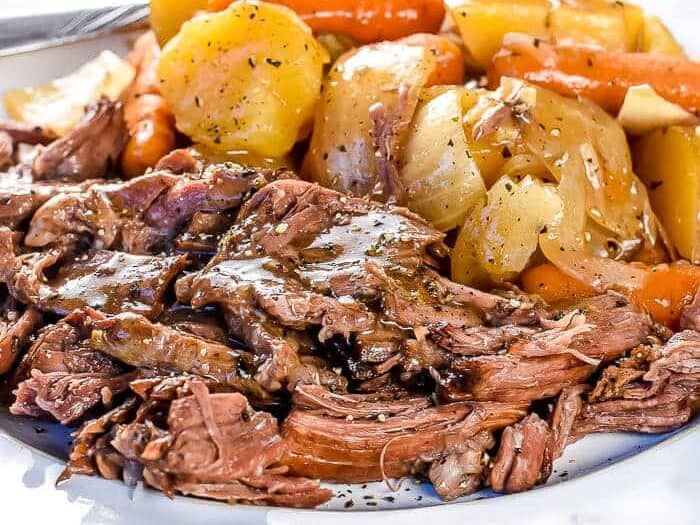 This easy Crock Pot Chuck Roast or Pot Roast or Beef Roast recipe, with roasted potatoes, carrots, and onions, is so juicy, tender, and flavorful, no one would ever believe how easy it is to make dinner in the slow cooker! Get the recipe.
16. Beef Stroganoff
Hearty mushrooms, medium-rare steak, and tender egg noodles—all tossed in a rich and velvety gravy. That's what a good beef stroganoff is all about. Get the recipe.
17. Easy Tater Tot Casserole
This version is lightened up a bit by swapping canned cream soup for greek yogurt, and adding bacon and crisp cornflakes kicks up the flavor and crunch. Your family will request this easy and flavorful dinner casserole week after week. Get the recipe.
18. Marinated Flank Steak
 This will be the recipe your family will always ask for more of!  Flank Steak is a flat , long cut of meat with an intense beef flavor. It's lean and is best served marinated and grilled. Get the recipe.
19. Slow Braised Beef Cheeks
Slow Braised Beef Cheeks in red wine is a flavourful, rich, and comforting dish that is elegant enough to serve for a dinner party and easy enough for a mid-week meal. Get the recipe.
20. Dutch Oven Beef Stew
A classic dutch oven beef stew recipe is perfect for fall and winter weather. The smell of a good beef stew simmering all day on the stovetop is a smell I love throughout the colder months. Get the recipe.
21. Old Fashioned Vegetable Soup With Ground Beef
Looking for a simple soup that you can make in the slow cooker or on the stove top? This Old Fashioned Vegetable Soup with ground beef is a great frugal meal to feed your family this fall! Get the recipe.
22. Dutch Oven Pot Roast
There's nothing more delicious and comforting than Dutch Oven Pot Roast with gravy. This easy one-pot meal features fork tender roast and creamy gravy that cooks low and slow in a cast iron dutch oven. Get the recipe.
23. Slow Cooker Beef Stroganoff
The savory beef chunks just melt in your mouth along with the savory onion-flavored mushroom sauce that's made creamy with sour cream and cream cheese. It all sits on a bed of tender egg noodles. Get the recipe.
24. Instant Pot Beef Bourguignon
This Instant Pot Beef Bourguignon puts a modernized twist on the Julia Child classic. It's quick and unfussy with the same amazing flavor! Get the recipe.
25. Beef Tips and Rice
Beef tips and rice is a hearty and satisfying dinner! The beef tips are cooked until melt-in-your-mouth tender, and the peppers and onions add a delicious flavor. This one-pot recipe is easy to make and filled with real food ingredients. Get the recipe.
26. Beef Short Ribs Slow Cooker
Transform these beef short ribs into a tender, cooked, and full-of-flavor weeknight dinner with just 10 minutes of prep time. It's easy to prepare and becomes a hands-off recipe once everything goes into the slow cooker—sweet and spicy homemade dry rub recipe included! Get the recipe.
27. Leftover Roast Beef and Wild Rice Soup
A fast, cosy and comforting one pot, Leftover Roast Beef and Wild Rice Soup is a family-friendly meal in a bowl. It's also the perfect way to use up leftover Roast Beef. Get the recipe.
28. Slow Cooker Beef and Dumplings
This is a hearty beef stew with homemade dumplings that will fill your belly. Smell the amazing aromas melding together as it cooks low and slow all day long. Crockpot Beef and Dumplings is comforting and full of flavor. Get the recipe.
29. Beef and Potato Bake – One Pot Meal
It's a one-pot beef recipe with a layered potato topping, meaning you don't have to get a whole bunch of pots, pans and dishes dirty to make it. So if you're looking for ideas for dinner on a busy weeknight, here you go! Get the recipe.
30. Beef Yaki Udon Noodle
Make a mouthwatering one-pot dinner with chewy noodles and juicy steak in just 15 minutes! This Easy Beef Yaki Udon Noodle Recipe is the ultimate weeknight dinner and lunch meal prep with minimal leftover dishes. Get the recipe.
31. Braised Apple Cider Short Ribs
Your perfect fall dinner is here! These braised apple cider short ribs slowly cook in a rich, spiced sauce, resulting in the most tender, fall-off-the-bone meat. When only the coziest meal will do, you can't go wrong with these fall short ribs. Get the recipe.
32. Spicy Black Pepper Beef
Perfectly cooked tender beef, with a good kick of warming black pepper that will make your mouth tingle. This dish stir fry is comforting, delicious and quick to whip up. Get the recipe.
33. Asian Beef Noodle Soup
Asian beef noodle soup is a delicious and comforting dish that combines tender beef, flavorful broth, and noodles. Get the recipe.
34. Apple Cider Pot Roast
Stay cozy during these chilly months with this fall-apart tender apple cider pot roast. Slowly cooked in apple cider and rich beef stock with fresh herbs and warm spices, this pot roast puts a fall spin on a classic dish. Get the recipe.
35. Slow Cooker Mongolian Beef
This slow cooker Mongolian beef is flank steak cooked with garlic, ginger, brown sugar and soy sauce. This crock pot recipe tastes just like a meal you would get at a Chinese restaurant! Get the recipe.
36. Slow Braised Beef Cheeks in a Red Wine Sauce
This slow braised beef cheeks recipe ticks so many boxes. Real soul food, this cheap cut is simple to prepare yet packs a punch in the flavour department. Get the recipe.
37. Slow Cooker Beer French Dips
Something about homemade French dip sandwiches just screams comfort food. With this beer-infused crockpot recipe, you get to enjoy a delicious sandwich (plus a rich, cozy broth for dipping!) with minimal effort. Get the recipe.
38. Beef Noodle Soup
Nothing is more comforting, warm and hearty than this delicious Beef Noodle Soup made with egg noodles, vegetables, and slow cooked tender bites of beef. Get the recipe.
39. Steak Marsala with Mushrooms
Tender filet mignon steaks are seared to perfection and finished in a rich and creamy Marsala wine sauce with mushrooms and fresh herbs. This Italian-American masterpiece transforms a simple steak dinner into a symphony of flavors. Get the recipe.
40. Hungarian Goulash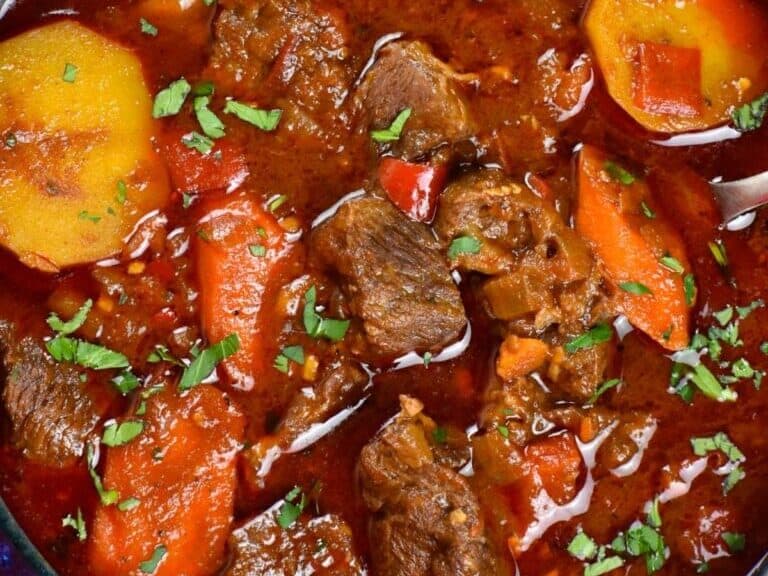 This Hungarian national dish is beloved for a reason. A warm and hearty beef soup with fork tender beef, along with some root vegetables slow cooked for hours in a sweet paprika laced broth. Get the recipe.
40 Casseroles That Are So Delicious, You'll Want to Make Them Every Night
Nothing is better than a winter casserole to make you feel warm and cozy when it's cold outside. It is a comforting food choice that is the culinary equivalent of a warm hug. When it gets a little colder, or you want something hearty to share with the family, you can turn to these winter casserole recipes to get by. Trust me; you'll find yourself making these casserole recipes all season long. Get the recipes.
Fall Flavors in Every Spoonful: 23 Soup Recipes to Try This Season
As the weather starts to cool down and leaves change colors, there's nothing quite as comforting as a warm bowl of soup. Fall is the perfect time to explore a variety of soup recipes that will keep you cozy and satisfy your taste buds. With so many options available, deciding which ones to try can be overwhelming. That's why we've rounded up a list of 23 delicious fall soups that are sure to become your new favorites. Get the recipes.
The Protein-Packed Breakfasts That Will Keep You Going All Day
Protein helps to keep you full throughout the day and thus helps you eat less. Starting the day with a high protein breakfast can be a great way to manage your weight. I also strive to get protein at every meal and every snack. Browse these delicious high protein breakfasts and pick a few to try out this week. Get the recipes.
40 Desserts That Are So Easy, Even a Caveman Could Make Them
Whether you're an experienced baker or a beginner in the kitchen, creating an easy and delicious dessert can be a fun and rewarding experience. The best part is that it doesn't have to be complicated or time-consuming! Get the recipes.