We go on diets for many reasons, but one thing remains the same: we need to snack. If you are aiming to improve your health or lose weight then check out this list of snacks that are healthy and delicious.
1. Greek Yogurt with Berries
A tasty treat on a hot day that provides nutrients, probiotics, and sweetness. You can use seasonal fruit to always get the freshest taste.
2. Almonds
It's amazing how much this tiny snack can fill you up. This is the perfect craving buster that gives you a protein boost.
3. Hummus and Veggies
There are so many varieties of hummus and veggies that you could try a new combo every day of the month! This is great for someone who wants to be healthy without eating the same thing every day.
4. Hard-Boiled Eggs
One of the most well-known sources of protein that can be prepared in advance. You can enjoy these alone or add them to a salad or other meal to get that energy boost.
5. Apple Slices and Peanut Butter
A classic combo that reminds us of childhood while also nourishing our bodies. Apples provide a crunch of nutrients, and peanut butter has protein and iron that keep us going.
6. Quinoa Salad
Quinoa has a lot of protein in it, much more than the traditional lettuce salad. It also provides a unique taste and texture that keeps us coming back for more.
7. Cottage Cheese with Fruit
Similar to yogurt and fruit but with even more protein and a different flavor. The savory taste of the cheese and the sweetness of the fruit just work!
8. Greek Yogurt and Protein Powder
Want the taste of flavored yogurt without the extra calories? Protein powder comes in all flavors and is specifically packed full of everything we need, try mixing it in to get the taste you want without the calories.
9. Cheese Sticks and Carrots
The crunch, the softness, the nutrients. What isn't to love about cheese with anything? The combo of cheese and any veggie keeps you full and guilt-free.
10. Tuna on Crackers
We might not think that those tiny cans of tuna can have many nutrients, but the truth is they are full of healthy fats, protein, and omega-3 that help our bodies in a variety of ways.
11. Protein Bars
All the snacks we mentioned sound good, but the truth is, we just don't always have the time to prepare them. That's where protein bars come into play, they taste just as good as their sugar-filled counterpart too!
12. Chia Pudding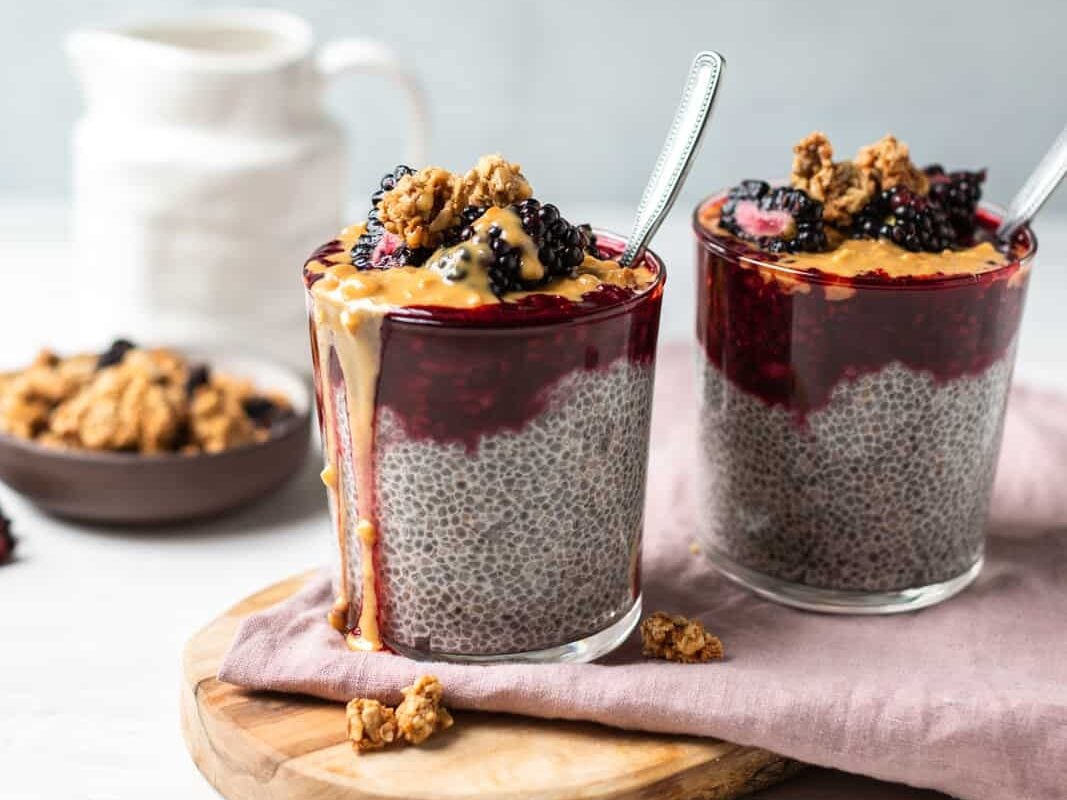 Chia seeds are high in protein and can be added to a variety of dishes. For a simple snack try mixing with the milk of your choice and fruit to create a yummy pudding.
13. Edamame Beans
This is a snack and a fun experience all in one. They have protein, nutrients, and minerals that keep us healthy and provide the fun challenge of popping them into our mouth straight from the shell.
14. Jerky
While we typically think of this for long road trips, it is actually a great snack for dieters. It's kept at room temp, can be brought anywhere, and has an average of 9 grams of protein per ounce!
15. Turkey Roll-Ups
This is a fun little snack that combines turkey, cheese, and the veggie of your choice. Just layer them together and roll them up to get all the goodness in one bite.
16. Slices of Cheese
Who doesn't love cheese? You'll be happy to know that just having a little taste of a variety of cheese can fill you up and fuel you to take on the rest of the day.
17. Tofu
This is another one that can be eaten on its own or added into a healthy, but maybe not filling, dish to make it great. Tofu takes on the flavors around it, fills you up, and supplies a whopping 9 grams of protein per 3 ounces.
18. Roasted Watermelon Seeds
We bet you haven't heard of this one! While we usually reach for the seedless watermelons, those little guys actually contain protein, zinc, and iron!
19. Protein Shakes
Another snack for those on the go. You can prepare this in the morning or even meal prep by putting the non-blended ingredients together for an easy pour and blend in the morning.
20. Egg Bites
A fun little snack that can be made with a variety of flavors. Simply mix up some eggs, add in your favorite veggies, cheese, or meat, then cook in a muffin tin to create the perfect little bites.
21. Tahini-Yogurt Dip
Are you a dip lover, but not a love of the extreme sugar and calories in store-bought dip? Try homemade tahini yogurt dip which is full of protein and many other nutrients.
22. Avocado Toast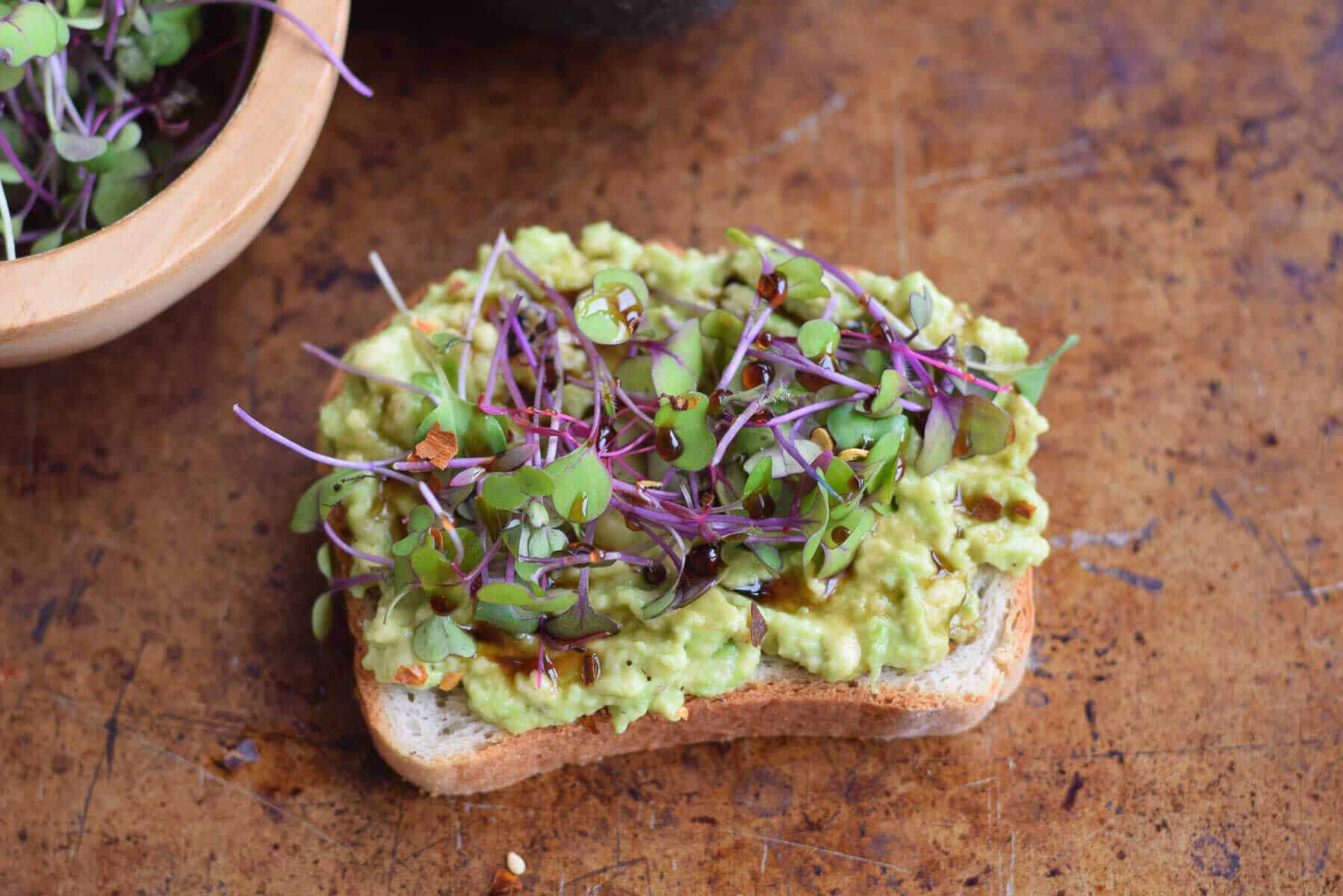 A tried and true favorite of those looking to boost their protein and lower their calories. You can add an extra boost to this by serving it with a fried egg on top.