Each country exposes visitors to unique and delicious foods. Iceland offers visitors a delectable happy marriage cake, Paris has the best apricot-stuffed pastries, and Amsterdam has the best cheese in the world. Travelers merged on a website thread to discuss the best foods they've consumed abroad. 
1. Egg Coffee – Vietnam
Even though this specialty expands throughout Vietnam, Hanoi is the egg coffee capital. Egg coffee is a sweet treat consisting of egg yolks, condensed milk, and robusta coffee. If you're into sweet coffee, this is the drink for you. 
2. Chicken Dakgalbi – Korea
Korea takes stir-fried chicken to a different level. Chicken Dakgalbi is marinated chicken in a gochujang sauce with abundant veggies like sweet potatoes, cabbage, scallions, and carrots. 
3. Carbonara – Italy
Of course, Italy has the best pasta in the world. A bunch of jet setters relays that they ordered two bowls of carbonara once they first tried the pasta perfection. Another globetrotter says they can never eat carbonara without comparing it to Rome's delicious course. 
4. Khachapuri – Georgia
Here we have a cheese-stuffed dough filled with eggs, more cheese, and various foods. The diner rips the edges of the bread from the sides and dips the dough into the stewing ingredients in the middle. 
5. Lucama – Peru
Eggfruit or Lucama is a maple-flavored green fruit used in smoothies, ice cream, and dessert concoctions. According to one Peruvian visitor, Lucama merges maple syrup and butternut scotch for a sweet, savory delight. 
6. Hyderabadi Biryani – India
According to one individual, Hyderabadi Briyani is why they keep returning to India. The spicy food features basmati rice and zaffron-soaked chicken for a delectable dish. 
7. Jamon Pizza – Spain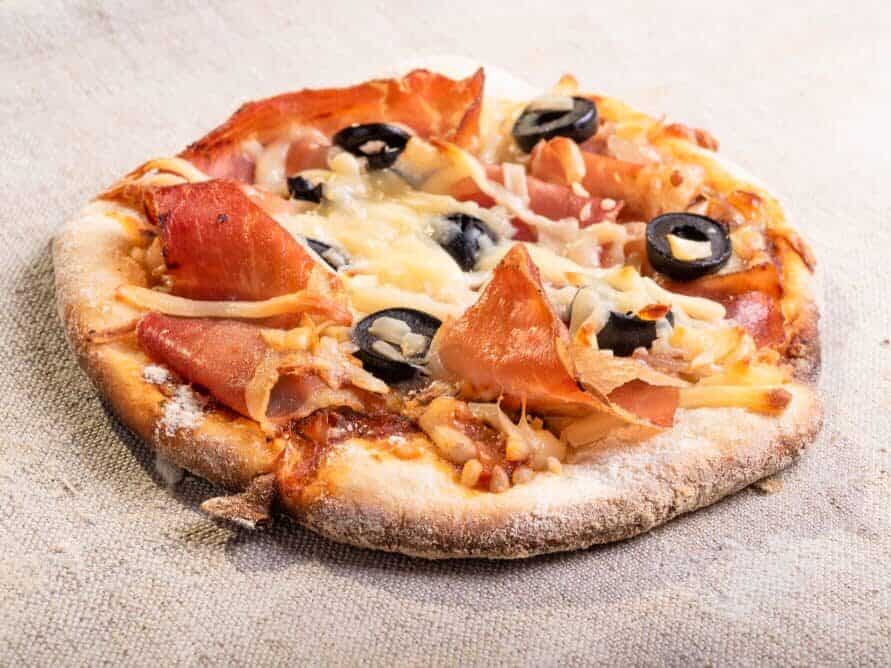 "I've had pizza a billion times, but the way it was fresh stone fired with the Jamon was amazing. I think about it from time to time," a pizza fan says. Other jamon pizza indulgers claim the meat-topped pizza melts in your mouth. 
8. Mango Sticky Rice – Thailand 
"Buying mango sticky rice from some random vendor on the street for pennies and it being the best thing in the world? Heaven," someone who visited Thailand writes. Another traveler claims the mango sticky rice holds a special place in their heart. 
9. Langos – Hungary
Langos today is a bit different than its origins. Today, langos is a deep-fried flatbread you can customize with garlic sauce, sour cream, cheese, and meats, but originally, langos was made of leftover bread dough and cooked in the front of the brick oven in the morning. "It's like the feral love child of pizza and a doughnut," an explorer reports. 
10. Grilled Octopus – Portugal
"Grilled octopus in Portugal. The restaurant looked like an off-brand franchise. Pretty much all guests were families with young kids slobbering pizza and spaghetti. The menu was mostly Eurotrash tourist stuff you could get at any tourist trap on the continent.
And, for some reason, grilled octopus. It was amazing. This was probably eight years ago, and I still remember it vividly. Tried to find an equivalent at home, but nothing comes close," a globetrotter remembers. 
Source: Reddit.